Yes, it sounds like a tall claim and when you use Salesforce, your complete business depends on this one core system and it defines your relationship with your customers. And therefore, keeping this system up to date is very crucial for your business.
But it's possible, let's look at the case study of Urban Ladder. After their salesforce implementation was completed, they struggled to make Salesforce work effectively for their organisation, They were spending exorbitant amounts of time and money trying to solve this problem keeping in mind their business goals.
They tried and failed at many different approaches like building an in-house team to maintain and enhance their Salesforce system or Engaging full-time contractors to handle their Salesforce.com admin. They even experimented with having an in house employee take up the added responsibility of managing and enhancing the Salesforce system.
Through all these methods they faced the same recurring problems such as turnaround times that were extremely slow. The limitations of an individuals knowledge, this means that the single person managing the salesforce org couldn't keep up with knowledge and trends fast enough and the business had to continuously compromise on quality and results. Constant attrition related issues cause problems with transferring of knowledge and the business never felt a sense of continuity. Hiring related costs incurred increased dramatically, leading to a drop in efficiency of the team due to a lag in the the Salesforce system vis-a-vis the change in business processes.
After Urban Ladder switched to WarpDrive's Admin-On-Demand service, Lalit Chandnani, the head of engineering at Urban ladder said:
"WarpDrive's Admin-on-Demand has saved us a lot of time. It has brought down our cost. It has freed us from hiring-related stress. It has made our CRM more effective to use."
----
This is for Decision Makers, Managers and CEO's if you are looking to automate and streamline your sales/service operations on Salesforce.com so you can increase your profits dramatically. BUT... the CRM that you invested tons of money into is not yielding the promised results. You are feeling frustrated because you already spent a lot of money. Now you're also spending too much time on making Salesforce work for you. You'd rather be spending your time and effort on other things that can be done only by you.
"Spend your money on the things money can buy. Spend your time on the things money can't buy." - Haruki Murakami
You might have tried hiring a full-time admin on the payroll, but it didn't work as it comes with its limitation of knowledge, lack of expertise, unexpected overhead costs and the inability to scale.
This is not your fault - most Salesforce Admins mean well but they take time to develop the required skills, cross-industry experience, and backing of a team to manage workloads effectively and solve real business problems quickly.
Having a well managed and updated Salesforce system can work wonders. It can:
Drive collaboration and outcomes within the team while giving you a real-time, true picture of the business, it can yield actionable results, and it can give your customers, prospects and employees a fantastic experience
Hiring a Salesforce Admin is not easy. The hunting and retaining of one can burn large amounts of money and time faster than you can make it. This is an implicit cost you can easily have overlooked - and it's also much higher than you realise!
The frustration of having your business incorrectly mapped on the Salesforce system can be suffocating. Knowing that you're spending good money on a great tool but getting a bad outcome is a chronic headache. Having a load of data in the system but not having any reports to show for it not the place you want to be in. Delays in on-boarding and off-boarding users to your system puts your data and employee experience at grave risk. Not having advice and guidance on what you could do better on your Salesforce system can leave you feeling helpless.
You can risk having your business fall behind the competition - and a new startup is being formed in their dorm room to compete with you right now. Every one of your existing competitors is getting faster, better and stronger. Don't get left behind.
Act now! Structure your tools better for sustained growth. Manage your Salesforce system properly. Get your operations streamlined and most importantly… Delight your customers and enable your employees!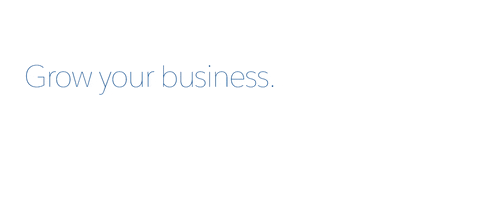 Read this article we wrote to understand the role and impact of a Salesforce Admin in an organisation
Here is the truth,


You can save money, time and effort while enhancing customer experience using an expert, on-demand team for your Salesforce Admin work.
However, companies tend to choose the old method: hire an in-house or a contract based admin. These are more expensive and are also ill-equipped to scale with your business. Their knowledge is limited to an individual's. They don't stick around and attrition is a real, regular issue.
WarpDrive are among the only Salesforce experts offering a flexible solution that is tailor-made to your business needs. Think of it as your in-house Salesforce COO to maintain ,manage and update all your Salesforce ops for you.
Let me tell you a little bit about us:
We were founded in 2016 and are now Certified Gold Partners to Salesforce.com. We have a CSAT (Customer Satisfaction) Score of 4.9/5 and we have customers from all over the globe like Novo Nordisk, Carl Zeiss, CoWrks, United Breweries, Urban Ladder and more than 65 others. Our clients span across 14 verticals giving us a deep amount of cross industry knowledge. We have a headcount of over 70 exceptionally skilled individuals and growing rapidly!
Let's take a look at the 4 key factors of making Salesforce work for you using WarpDrive's Admin-on-Demand
01. Salesforce is a fantastic ecosystem, a lot more than just a CRM!
Salesforce has been one of the world's most innovative companies for 10 years in a row. It is 100% cloud based and has pre-integrated Sales, Service, Marketing, Analytics, AI, and everything else! It's extremely intuitive and simple to use across any devices, from your computer, to your mobile to even your smart watch! It's AppExchange provides a breeding ground for innovation and customisation of apps for specific business use cases that can optimise your business ops to the next level. On Salesforce, most customisation can be done using point-and-click, drag-and-drop actions… and the stuff that can't be configured, can be coded!
In short, Salesforce.com is a lot more than just a CRM for sales. That's what it started out as. Now it's become many things along the way.
Try out this short activity to determine the efficiency of your current business process.
First, take a proper hard look at the workflows/processes you follow in your business today. These could be on anything from:
Sales (lead-tracking, opportunity closures),
Service (Case management, ticket assignment),
Marketing (Managing personalised brand journeys),
HR (employee on-boarding, recruitment applicant tracking),
Finance (accounts payable processing),
Infra (new equipment procurement),
Order/Merchandise (Order Fulfillments, Purchase Controls) etc.
Second, ask yourself the following questions or take this questionnaire to understand and get insights into your business processes.
Is this a manual process?
Is this process slow/sluggish?
Does this process seem vague and arbitrary to other employees?
Are new employees able to quickly get their head around how to go about their work?
What is being done by a person here that should/could be done automatically?
Is your data for this process lying in multiple disparate systems? Do you have a consolidated view of the data?
Are you able to quickly action upon all the information you have?
What is the lag in the reports you consume? Why are they not real-time
Third, Repeat this question set for all your business processes (as suggested above) and you will be quite mind blown!
02. Leverage a wide array of unique features using Salesforce
Just like humans use less than 5% of the brain's power, you're probably using less than 5% of the features that your license has bought you.
With no increase in your license cost you can get a LOT more out of Salesforce.
A basic Salesforce license offers many powerful features which can be of great use to your business processes. An example is Automatic AI-based lead scoring or Advanced Knowledge Articles with which you can 1. Auto lookup of articles 2. Ready base of answers that can be inserted with a click 3. Embed the Articles as FAQ on a website and so on. You also get access to easily building drag-and-drop reports - just like PivotTables in MS-Excel. Features like Event/Trigger based Subscription to reports, Dynamic Dashboards and Conditional Formatting to highlight key data enable you to make data driven decisions more effectively and often.
Read this article for information and resources on key features for the following Salesforce Applications
You might be thinking,
How do I know that I'm using the right licence type?
Unfortunately, you don't. You're dependent on getting the right advice from people with the right experience and expertise to be able to ensure correct licence fitment. We've seen that most users do end up buying licences that cater to a lot more features than the client needs.
How do I enable the features that I am not using within the licence that I have?
There are a tonne of features in Salesforce that are activated as per request. For eg. multi-currency, territory management, etc are enabled only when one reaches out to Salesforce and asks for this to be created. Using insights and help from a partner like WarpDrive - where we use our collective knowledge to recommend and implement the right features for you.
How could have I known about this before?
It's usually easiest for someone to just answer enough questions to make a sale rather than going through the whole song-and-dance of a product's capabilities. For eg. if you went to a dealership and wanted to buy a "red pick-up truck" then the sales person isn't going to bother you too much with explaining the engine power and cylinder alignment etc. They'll just offer you a red-pick up truck and start talking about price. Their vested interest is in closing the deal and moving on to the next one!
03. Increasing employee productivity and performance
Selling being the only activity of the organisation for generating sales revenue has its impact on the effectiveness of the organisation. Salesforce plays a dominant role in enhancing the sales revenue and has a direct link with the effectiveness of the organisation. Most effective organizations are distinguished from less effective organizations on the basis of salesforce characteristics and salesforce performance.
Success is a team sport. When your team has more seamless handoffs and better alignment, their results will drastically improve. Having a 360degree view of the customer enriches every interaction that any member of your team will have with the customer. This in turn will yield a delightful customer experience which is easy to manage and scale for you. While each person on your team doesn't necessarily want the entire top-down view of things, they definitely want a clear grip on their key-hole view of the world which could often be bottom-up. With the solutions we offer to our clients, the top-down and bottom-up view sit in the same place and it's only a matter of perspective to change how one wants to consume information.
With a well maintained salesforce system, there is also less monitoring of salespeople by management, less managerial direction or effort to direct salespeople and use of objective measures of outcomes to evaluate and compensate the salesforce.
Additionally, Salespeople are held accountable for their results and not how they achieve the results. Invisible hand of the marketplace pressures salespeople to perform and guide their actions. In this system, a salesperson is responsible for his performance but he is free to select the method of achievement
Get started increasing employee productivity by driving internal collaboration!
It's simple, all you have to do is:
Set Up a 360degree view around customers, vendors, partners, services or anything really!

Enable and roll out dynamic dashboards

Check out Chatter and start contextual collaboration right away

Start using Activity Trackers and ensure high customer engagement

Look at what a detailed Sales Analysis Report would look like
You might be thinking
How do I ensure and track adoption? Is there an additional cost to getting all of these?
You're already paying for all this. It's time to start using it now.
How soon can I start seeing a difference?
Almost immediately. Once you're able to get a clearer picture of the different variables in the mix, you can start actioning on them right away and the increase in results is self-evident. Too many client conversations, sales opportunities lie forgotten and untended and thus die a slow, painful death.
How do I measure and track employee productivity? Where does this all end?
Never. It's an ongoing continuously improving process.
04. Optimise your Business Processes
According to information released by Gallup, the United States currently ranks 12th among developed nations in terms of business startup activity. In fact, startup activity is seeing a bit of a deficit, with approximately 470,000 businesses closing on an annual basis and only approximately 400,000 new businesses being founded to take their places.
But what is causing the death of these organizations?


In most cases, there are likely a number of factors that all play a role. However, at the heart of most problems is one simple issue: failure in business performance.; When it comes to achieving success, business performance is king. If your organization isn't performing to your or your clients' expectations, then few other victories will matter.
After all, business is like a strong river current; if you aren't actively pushing yourself forward, then you are automatically being carried downstream to failure and obscurity.
Salesforce provides your organization with the tools it needs to stay on top of the different business challenges while improving your performance, boosting your revenue, and increasing your overall ROI in the process. Once Salesforce is implemented, the game doesn't end there. Managing and maintaining it to grow with your business can be a challenge.
Unmaintained Salesforce systems cause extreme stress and employee time loss. It also leads to high attrition rates and money loss.
To summarize, all you need to do is:


Ensure you're getting the best out of your existing license in relation to your business requirements

Make sure all your processes are built with the customers and employees in mind… making sure that their experience is the best possible.

Build features that automate painful and slow processes

Use Salesforce to measure and increase employee and business performance

Engage a WarpDrive Admin-on-Demand to administer, maintain and upgrade Salesforce at the same pace as your business.
Give your company a direct saving of $75,000 in 12 months or less. While also saving a lot more money through hours of time saved and knowing that your business is doing as well as it can. The peace of mind you'll have is worth many more $$$$ too.
Now there are a few ways to achieve this option one is to hire an inhouse admin or a part time contract admin to manage your Salesforce system. Our bet is that you might not like this option though because of many reasons:
You might not be best equipped to interview and qualify the right Salesforce admin

You will spend hours of time in looking for the right admin and in familiarising them with your company and it's needs

You will incur overhead costs like infrastructure cost, bonuses, wage hikes etc.

You might hit a glass ceiling of knowledge and be unable to scale easily without going back out there and hiring more admins.

Your Admin will not stay current with the industry and product advancements that need regular study and upskilling
Or you can use choose WarpDrive's Admin-On-Demand. We'll setup, maintain and upgrade your Salesforce system for ½ the price and in ⅓ the time.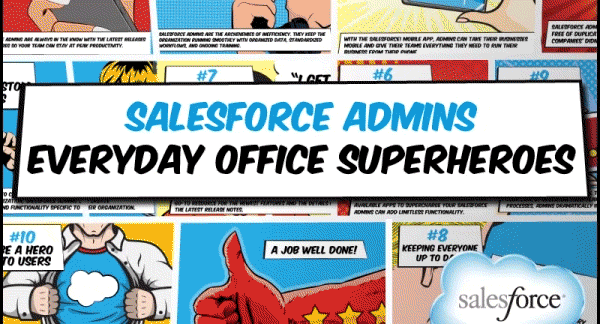 Again, this is for Decision Makers/Managers/CEOs who are looking to automate and streamline their sales/service operations on Salesforce.com and are struggling with issues related to hiring the right salesforce admin and are burning money in the hunting and retaining the right Admin in house. Having the business incorrectly mapped out on Salesforce, not being able to generate useful reports form the Salesforce system. Being unable to scale easily without burning deep holes in their pockets, and struggling with delays in on-boarding and off-boarding users to the system and in turn putting the data and employee experience at grave risk.
Again, 60+ clients have used us to achieve fantastic results.
Verghese Cherian from CoWrks was looking to a Salesforce expert to revamp their system to be tuned into their unique business requirements within 3 months and said:
"The ability of WarpDrive to take a problem statement and convert it into technical requirements and release it in a manner that we require."
Here's what is going to happen when you work with us
You will save up to $75,000 a year on your Admin related costs!

You will get your work done in ⅓ the time

You will pay ½ the cost

Your focus will shift entirely to your customers, employees and your business!

You will be able to get quick, effective turnarounds on changes you want on your Salesforce system

You will get advice and suggestions on what you could do on your Salesforce system to be able to get better value out of it

You can finally get rid of attrition related worries and feel a sense of continuity

Your solutions will not be constrained by the knowledge of one individual but will instead have the capabilities of an entire team

You don't need to plan your work around vacation and leave schedules - there will always be someone available.

You can forget about unnecessary overhead costs like those spent on office-space, bonuses etc

You will go stress-free and not worry about the tactical work of running of your Salesforce system anymore

You will have more time and focus for strategic business initiatives
So how does this work?
Before, when you would need a new report built on your Salesforce system you would have to explain the whole requirement to your in-house admin and expect them to get it done.
But now, you can explain this to the WarpDrive Admin-on-Demand instead and not have to worry about your in-house Admin's leave plans, capability gaps, re-explaining the business context if there has been attrition and this is a new joinee, etc. With the continuity and knowledge repository that WarpDrive's Admin-on-Demand team maintains, you'll have someone who is aware of your context and also available when you need them. Just share the task with your WarpDrive Admin and we'll understand it, plan for an approach and get back to you with an expected effort and completion timeline right away. If there are any questions or doubts we've got, we'll ask you those too. Once we've built out what you wanted, we'll show it to you in the sandbox (if you want) and upon confirmation push these changes into your production environment.
All you need to do is book a 15 minute call with us

here

so we can understand your requirements and get you started at WarpSpeed.
And here's what you will get:
Get the best out of your Salesforce License, this will allow you to save up money and time by speeding up processes.

Quick, effective turnarounds allowing you to streamline business operations

High quality and certified assistance at your beck and call. Allowing you to scale and grow your business easily.

Access to WarpDrives accumulated team knowledge. This will allow your Salesforce org to work for you. So you can stand out from your competition and how! All this while being in step with the latest trends and technologies.
Book a call using this link
https://calendly.com/maulikwdtechworks/warpdrive-admin-on-demand
Unfortunately, our current bandwidth only allows us to support 30 Admin On Demand clients per month, so if this rings bells, make sure you act now or we might not be able to work with you.
Now because you are reading this article, we are going to do something extremely special: For a limited time, we are going to offer you a $1500 discount ($500 off each on your 3rd, 6th and 9th month of service).
Of course we back everything up with a guarantee. Meaning if we don't deliver on our promises and you aren't happy at the end of the first month, you get your money back.
So, to summarize this offer:


Make the most out of your Salesforce system.

Quick, effective turnarounds and upgrades to your Salesforce System

High quality and certified assistance at your beck and call.

Access to WarpDrives accumulated knowledge

Save a lot of money and time to reinvest and reprioritise within the business.
Get started now and receive a $1500 discount! But we can only support up to 30 Admin on Demand clients per month, so make sure you act now or we might not be able to work with you.
All you need to do is book a call with us using this link
https://calendly.com/maulikwdtechworks/warpdrive-admin-on-demand