A question that troubles, more often than not for every company who's investing in Salesforce for driving their business growth is - How will I manage and keep my Salesforce system up to date when my business dynamics change? The answer, of course, is - A Salesforce Administrator.
Well, How? Let's take a look.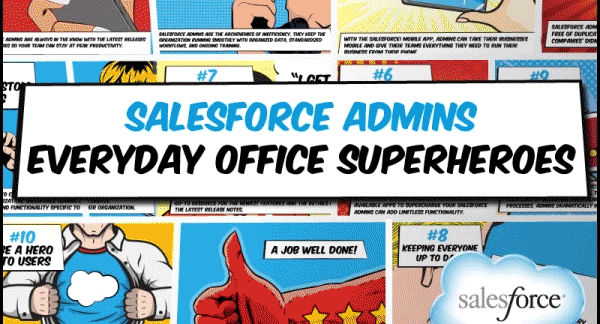 Salesforce enables you to manage your entire business on a single platform. It lets all your employees, partners and customers collaborate at one place to overcome the challenge of lost information due to siloed applications.
Be it a small business or a large organization, Salesforce offers plenty for everyone to become a happy member of it's larger than ever Ohana! Salesforce is definitely worth every penny spent. It's an investment that would yield outstanding results if utilised in the right way.
Few of you reading this, must be using Salesforce systems and therefore, are here. Well, if you're familiar with it, you would know how flexible & scalable Salesforce is to accommodate your business' dynamics. And if you're not familiar with the system yet, then you have another reason to be more intrigued about it's capabilities. ;)
Just as how crucial regular maintenance of your car is, your Salesforce system needs some pampering too! Along with uniquely designed business logics, your Salesforce system also stores something that's irreplaceably valuable: your organization's data. That's why it's unquestionably important to have someone who knows how to take care of your system like its own business. The person who fills this role is, precisely, the right Salesforce administrator.
Just as how crucial regular maintenance of your car is, your Salesforce system needs some pampering too!
So, what must your Salesforce Admin do for you?
At the very least, an effective administrator must resolve user problems that need addressing in real-time. These problems may vary from unlocking users accounts to helping users improve reports to show meaningful metrics, and refining sharing rules and access privileges so records can be properly viewed. The job of an Admin doesn't end here. He must also perform some time-based activities. One way to achieve this is by foreseeing tasks that are not stated directly but can expedite the adoption of your Salesforce org. in the long run. Such tasks may not be done at the same time, but each of them is equally crucial. We've listed down a few points below to give a direction on what an Admin must do to maintain overall health of your system. At regular intervals, a Salesforce Admin should:
Run Adoption Reports & Dashboards to ensure users are getting comfortable with Salesforce and successfully replacing manual efforts with automation.

Look at the Login History table to identify any user lockouts or unexpected IP addresses.

Deactivate users who departed from the company, and onboard new users by reassigning and transferring appropriate data to align with organization structural changes.

Update Product Lines when a new product is introduced, or update pricing list, especially if your company runs many promotions and limited-period offers.

Modify escalation rules, approval flows or other workflows based on your business' changing needs.

Add new picklist values and guide the users about the change. Analyze and identify the use of fields available on page layouts and remove the unused fields from the layout.

Keep an eye on Salesforce release notes that happen every quarter and prepare your Salesforce org and users for the change.

Run reports on identifying unused reports, inactive users, and dormant profiles among all, to question their existence in the current and future state of the business.

Archive data like emails, tasks, files, etc. to reduce the storage charges in your system.

It's not an exhaustive list as there is so much more that an admin can bring to your table. To know more, get in touch with us. The possibilities are endless with Salesforce, and having a qualified and experienced Admin can ensure that all the benefits that Salesforce promises actually happen. In a nutshell, Admins can be the real driving force of your Salesforce success.